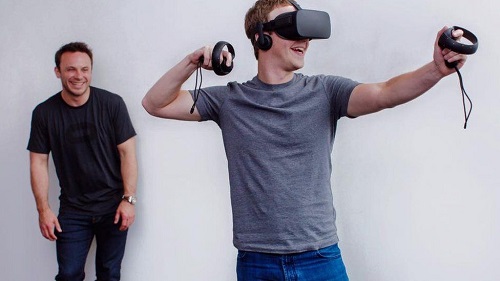 Mark Zuckerberg has revealed an ambitious resolution or "personal challenge" for 2016. The Facebook founder and CEO intends to build a basic artificial intelligence (AI) system in his home that he likens to Jarvis, Tony Stark's virtual butler in Iron Man.
He intends to teach the AI to understand his voice, allowing him to control lights, music, temperature and other aspects of his home. It will also recognise and let in friends when they ring the doorbell and alert him of any noise or activity in newborn Max's room. And the system will help him visualise information in virtual reality - Facebook bought VR company Oculus for $2bn in July 2014 - helping him to build and improve services and become a more effective leader.
Although Zuckerberg regularly works with engineers on projects such as Oculus, Facebook Messenger and Internet.org - which aims to provide internet access to the entire world - he says it's "a different kind of rewarding to build things yourself". He plans to provide updates on the project over the coming months.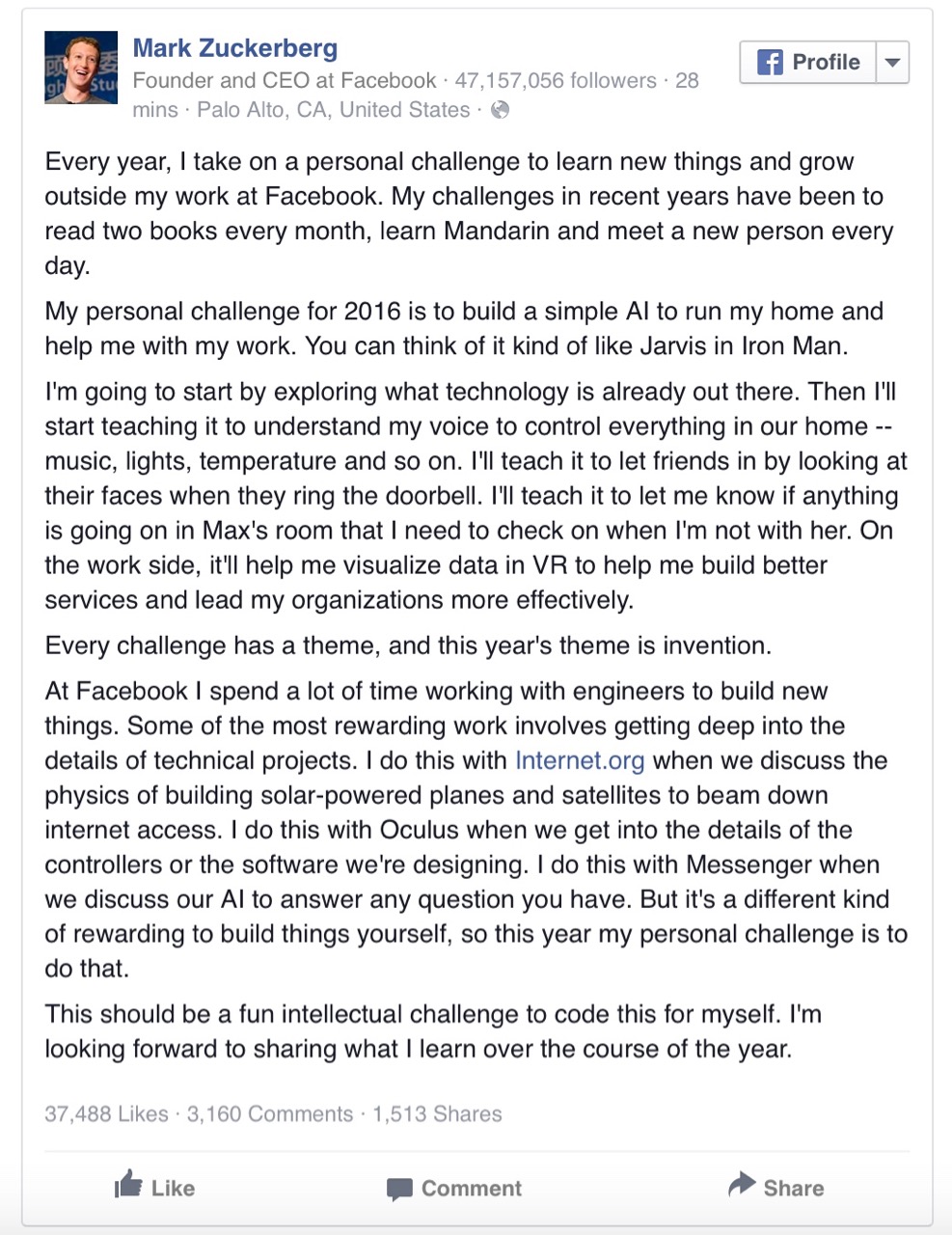 Zuckerberg's previous undertakings include launching a public book club and learning Mandarin - he gave a 20-minute speech to university students in Beijing in October 2015. We've pasted a short clip below:
Zuckerberg's Facebook profile is accessible here.